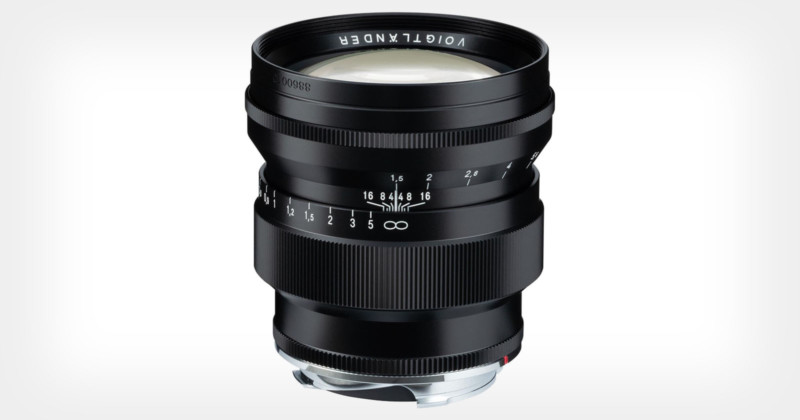 The Voigtlander Nokton 75mm f/1.5 and the 75mm focal length, in general, may seem like an odd one to someone who is used to traditional camera brands.
When I shot with Canon, the go-to focal lengths for prime lenses were always 35mm, 50mm, and 85mm. When switching to Fujifilm, the 35mm equivalent focal lengths changed to 35mm, 50mm, 75mm, and 85mm. It seems like this is a lot closer to what Leica first introduced back in the 1980s.
Historically Leica always used 35mm, 50mm, and 90mm. It was only when Walter Mandler, head of Leica optics at the time, took a step back from his legendary design of the Noctilux f/1 and thought about how this could be used in other applications. And from there, the first Summilux 75mm f/1.4 was born.
Since then, there have been a couple of alterations and improvements. Most notably the Noctilux 75mm f/1.25. However, this costs over $14,000, out of the budget and question for a lot of people!
This is a focal length that I think for a lot of people, me included, is a very in between. Especially shooting on M rangefinders, the longer the focal length, the less leeway you have. This is why 90mm is often shot with a Visoflex. 75mm maintains a lot of compression while still being moderately easy to focus and having the "hand hold-ability".
The Summilux 75mm is a lens that was almost perfect, sounds great on paper. Great in low light because of that aperture, easier to acquire focus than a 90mm and you keep the depth of field and compression. The truth was, this lens was full of… character. It certainly wasn't sharp and it definitely lacked in contrast. For film use, which after all was the only option at the time, it was more than enough.
When entering the digital age, the lens' flaws started to show a lot more. This is where the lust for a sharper 75mm began. Leica built the new 75mm Noctilux from the ground up, and it shows. If you want the sharpest 75mm for M or even just one of Leica's sharpest M Mount lenses ever, this is it. When Voigtlander released their Nokton 75mm f/1.5 for a tenth of the price and weight, I felt like this opened up a new market for the focal length.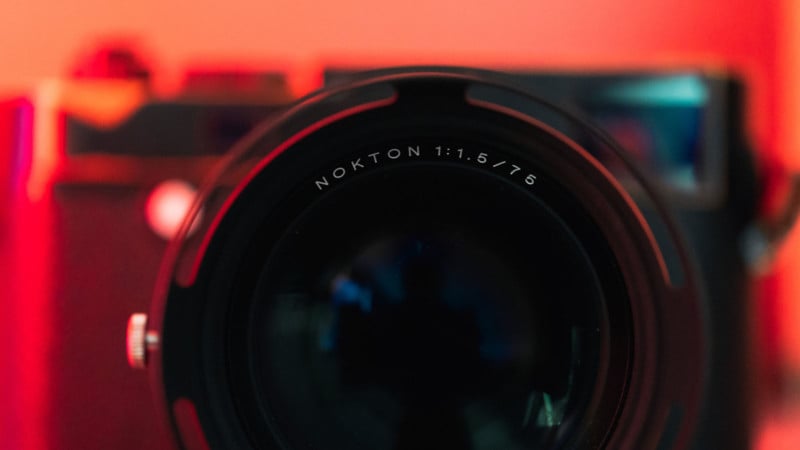 Adapted
For a long time, I only used this lens natively on my M-P Typ 240 or my M6 TTL with only occasionally adapting to my Fuji X-Pro3. I found that the lens on my Ms produced an otherworldly plane of focus that gave anything I stuck the lens at, this 3D look that was addictive. Mastering this lens and the look it creates wide open is a challenge that's for sure! This is why I found myself wanting to adapt this lens more and more. The problem is that the X-Pro3 is APS-C, giving this an equivalent of around 110mm.
Please don't get this confused: on the Fuji, it worked great! In fact, because I was using a smaller portion of the lens I experienced similarly sharp images with significantly less vignetting. But 110mm wasn't what I was after. It was when I traded in my X-Pro3 for my Leica SL2-S that I could take full advantage of that beautiful EVF and continue to focus with ease.
A side note, If you are planning on using this lens, or any adapted lens onto SL, unless you set the lens profile in the settings, there will be no image stabilization. Fortunately, because of the awesome low light abilities of the SL2-S, I'm comfortable raising my ISO as much as I want to boost my shutter speed and keep sharp photos. I also don't want incorrect metadata attached to my images. But if you're really wanting to use the IBIS, this is something worth considering.
The lens itself may seem a little front-heavy on an M, I found this not to be a problem. But, if you're used to a smaller Summicron for example, this may be a step up. On the SL2-S, I found the weight to be perfect with exceptional ergonomics. My one gripe is that there isn't enough rotation past 5m to infinity. It gets to infinity far too quickly for my liking. Especially given how 90% of my work with this longer focal length is usually further away than 5m anyway. It's nice to be able to rack focus quickly from 0.7m to infinity, but precision focusing may be an issue for some.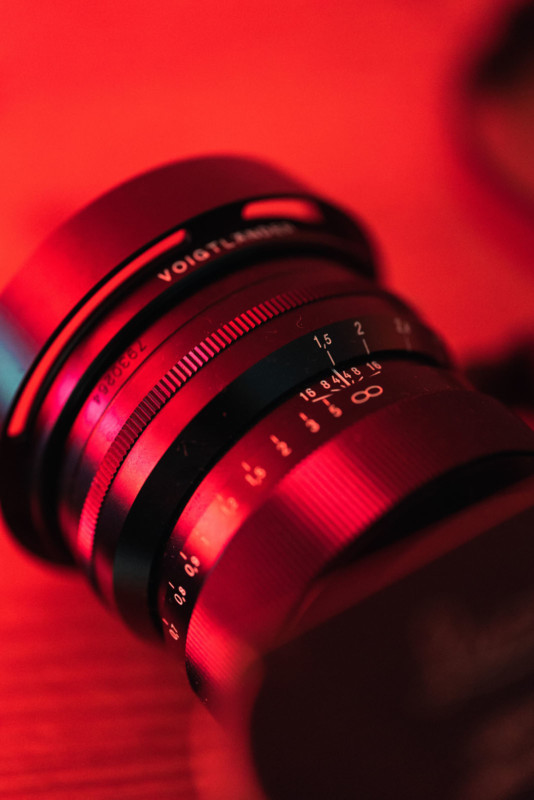 Sharpness
The sharpness may not win any awards, but when looking at where the lens sits in a lineup and compared to its competition, the sharpness is pretty good. When stopped down, it's brilliant. I'd feel very comfortable using this for high-end studio work or landscape photography. And I think this is where the lens shines. Because when you open up the aperture wide open, you start to see the magic appearing.
Character
Wide-open, this lens produces this dreamy, next-to-zero depth of field aesthetic that I for one am always looking for. The micro-contrast along with the classic Voigtlander rendering of this lens results in a 3D aesthetic that allows subjects to be isolated from their background. The fall-off melts away into a beautiful blurry smear. Yeah, the bokeh…I love it. For the photos where you just want everything to fall away into classic rendering smooth out of focus areas, this is the lens.
Sample Photos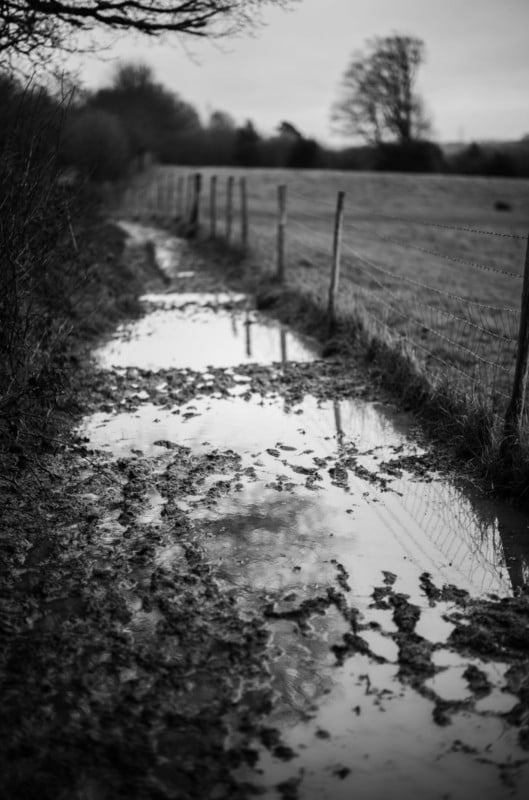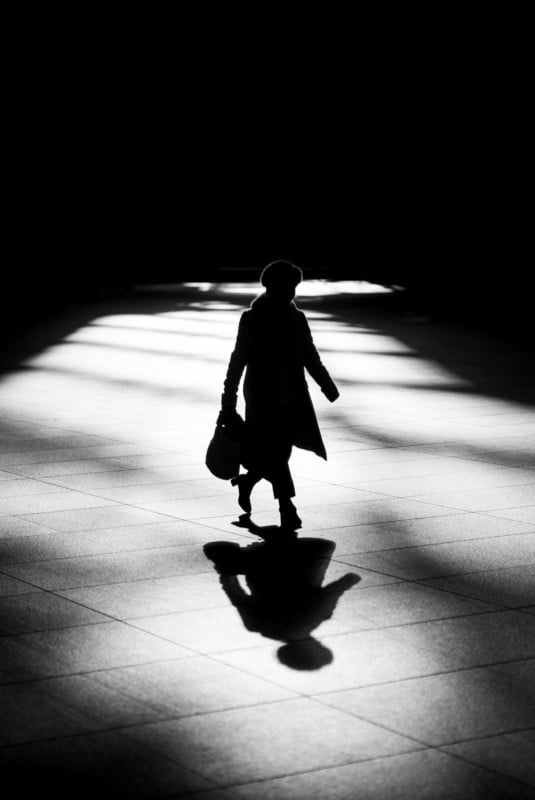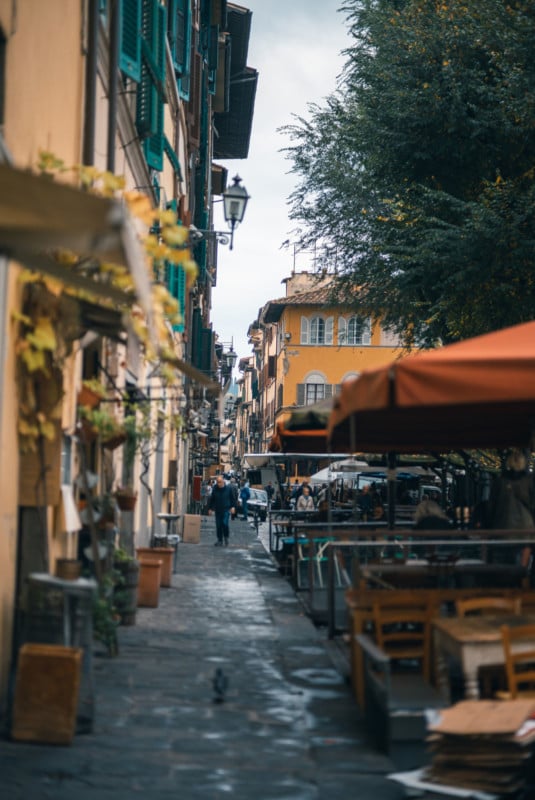 Price
The lens comes in black and silver variants at $899. Maybe expensive for a manual-focal-only lens? However, when comparing to even second-hand Summilux 75mm f/1.4 lenses, they go for over $3,500. The lens even comes with a lens hood for all those geeks out there who loves their lens hoods…I'm one of them! Although, it does make the lens quite a bit larger!
Conclusion
To conclude, this is a beautiful lens to fill the gap between 50mm and 90mm, one that pairs especially well going out with only a 35mm and a 75mm. A combination that I believe to be perfect for my own street photography setups. For street, portrait, or studio applications, this is definitely one to consider.
---
About the author: Ben Webster is a street and travel photographer based in the south of England, where he also works as a sales assistant at Park Cameras. He regularly shoots with a variety of Leica cameras—ranging from the old M3 and M6 TTL to the digital M-P typ 240—as well as the Fuji X-Pro3. You can find more of his work on his website or by following him on Instagram. This post was also published here.