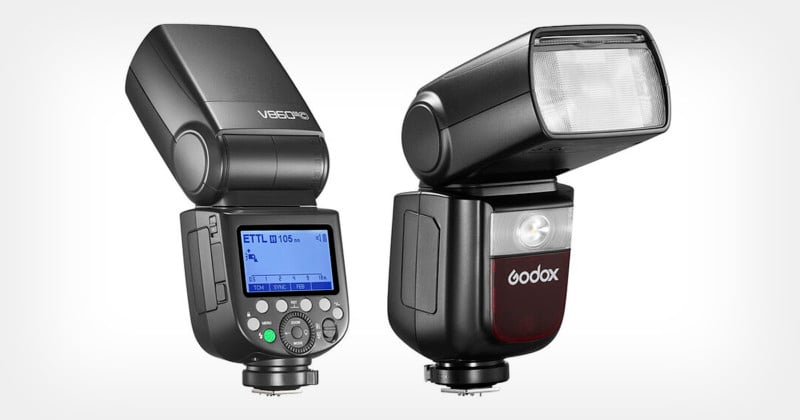 Godox has announced the updated V860III Speedlight (AKA the Flashpoint Zoom Li-on III R2 TTL). The new $229 76Ws Speedlight has all of the features from the existing V860II as well as several new and improved features, including a front-facing modeling light.
Photographers familiar with the Godox lineup will feel right at home with this particular update as visibly, not much has changed aside from the front-facing modeling light.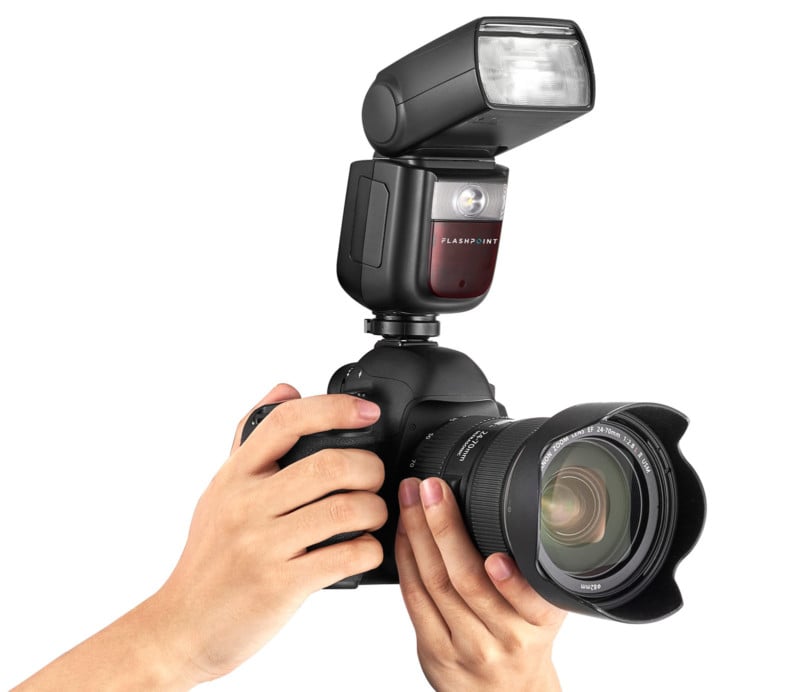 Some of the new features include an improved battery life (and performance), a hot shoe quick-release lock, and a "quick switch" for smooth control of the device. While all of these features with the low price are welcome, what most people have noticed is the modeling light.
This simple change (which is arguably more of a focus assist light) can make all of the difference to most on-camera flash (OCF) shooters since they will now be able to easily shoot in a dark environment while bouncing the main light backward or towards the ceiling.
The company says the new 2W LED modeling lamp was added to help photographers easily preview the light effect (focusing) to ensure every shot fired will return a perfect result. It includes 10-levels of adjustable brightness and has a color temperature of approximately 5300K. The "quick switch" is simply a TTL or Manual switch to make quick adjustments while on the move easier to do since you no longer have to go into a menu to make that change
Also featured in this update is an improved "large-capacity" Li-ion battery that the company says has a fast 1.5 second recycling time with up to 480 full-power flashes available per charge, and the updated quick-release lock that now enables a level to "ensure the Speedlight is locked safely in place while using it on-camera.
For event photographers and those who use on-camera-flash in fast-paced environments, these updates, especially with the low cost, will be more than welcome.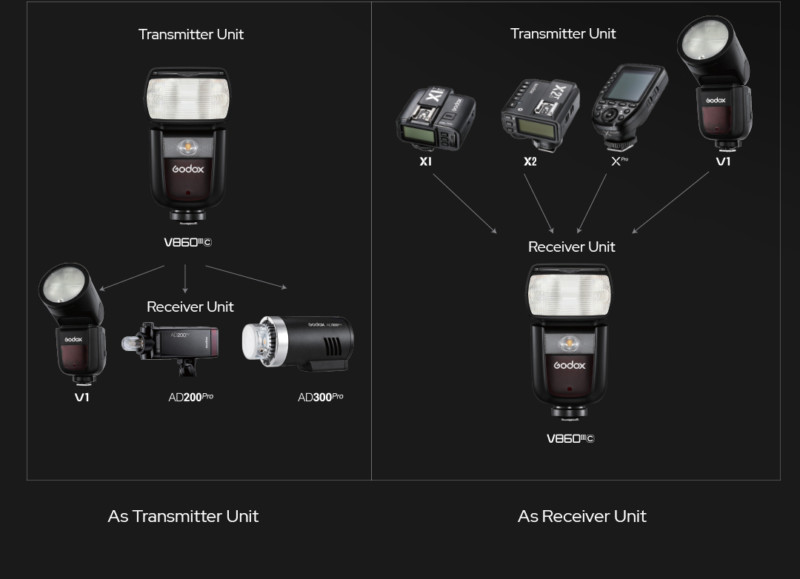 The V860III (Zoom III R2 TTL) still has all the features existing users know and love, including a zoom mode (20mm to 200mm) for easy light range adjustments, -7 to 120-degree vertical angle adjustment, the built-in 2.4G Wireless X system allowing for seamless connectivity of multiple flash heads and Triggers like the X1, a High-Speed Sync (HSS) capable of shooting up to 1/8000s, FEC, FEB, and rear curtain sync modes.
The new Godox V860III is available now with a price tag of $229 for Canon, Nikon, Sony, Fuji, Olympus, Panasonic, and Pentax cameras.