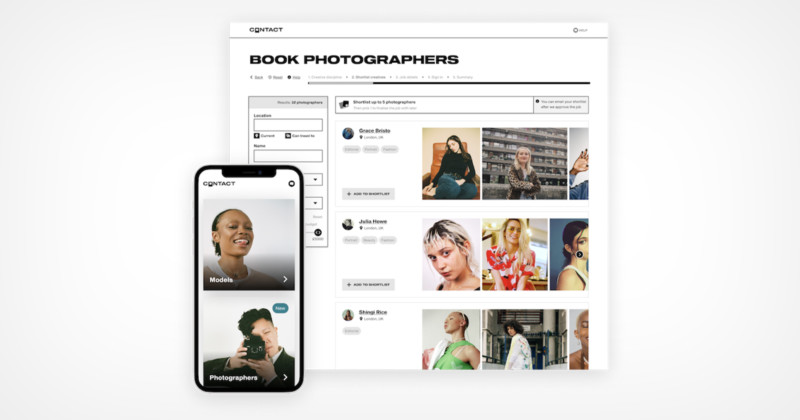 Contact — an online platform that originally put models at the forefront and gives them tools to manage their bookings — has been backed by actress Maisie Williams and has recently raised $1.9 million of funding to scale its business further.
Traditionally, modeling talent is managed by agencies that take a commission fee, however, as with other types of creatives, professionals have embraced using social media for its ease of access for both the talents and those looking to hire. First launched in October 2020, the platform offered models space to register their profiles, take bookings, and manage some aspects of their work, and for hiring brands, companies, and individuals to find the right talent by cutting out the middle man.
Although this opens up doors for many who otherwise wouldn't be discovered or able to put their names in front of brands, businesses, and photographers, it is only one of the steps involved in managing a talent's career. Social media doesn't provide tangible business tools to smoothly run and process bookings, which is where online platform Contact comes in, as reported by Tech Crunch.
In a similar manner that F*ck You, Pay Me platform gives the power back to influencers and content creators by facilitating a space where users can evaluate and compare brand deals and sponsorships to ensure fair compensation, Content aims to give models a safe, honest, and reliable space to work.
The company's initial vision was to address the modeling world, but now it has expanded its vision to become a scalable back-end solution and plans on adding other creative verticals, such as photographers, stylists, videographers, and others. The focus is also on the distribution of work to enable creatives to monetize their work, not just wait for brands to approach them.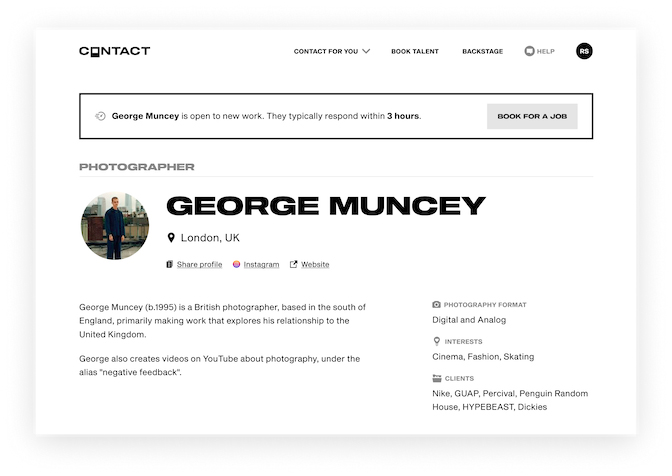 "There's no middleman or funny business. Just diverse, creative talent and transparent fees," reads the company's ethos. "We get you from shortlist to shoot, faster than ever."
Now, the company has raised a $1.9 million in it slatest seed round of funding led by Founders Fund among other funding initiatives and is supported by actress Maisie Williams — famous for her role in Game of Thrones — who has joined the team as Creative Strategist and Advisor.
The company's co-founder and CEO Reuben Selby explains that the idea for Contact emerged from his own personal experiences as he tried to break into the creative industry as a model, photographer, and creative director, only to be faced with unreliable methods to get paid for his talent while agencies benefitted by taking cuts from both sides.
Instead, the platform does not take any money from creators but charges the booking companies a 20-percent fee on transactions. So far, Contact has onboarded almost 600 creatives and served over 1,400 clients, such as Depop, Farfetch, Nike, Vivienne Westwood, and Vogue.
As Content is a startup in its early days, it remains to be seen how much they challenge the current issues faced in the creative industry and how their future plans materialize.